Sensitive Lungs and the Air You Breathe
Depending on where you are in the world, air quality and particulate matter in the air can vary. In some places with high pollution and a poor AQI, breathing in the air can take a toll on our lungs, especially for those with sensitive lungs. Other airborne contaminants like germs and illnesses can be found nearly anywhere there are other people.

It is important to protect our lungs from poor air quality and airborne contaminants, particularly if you know your lungs are sensitive and need protection. Properly fitting, comfortable, and effective filtering face masks can help guard you against these harmful particles, protecting your overall health and wellness.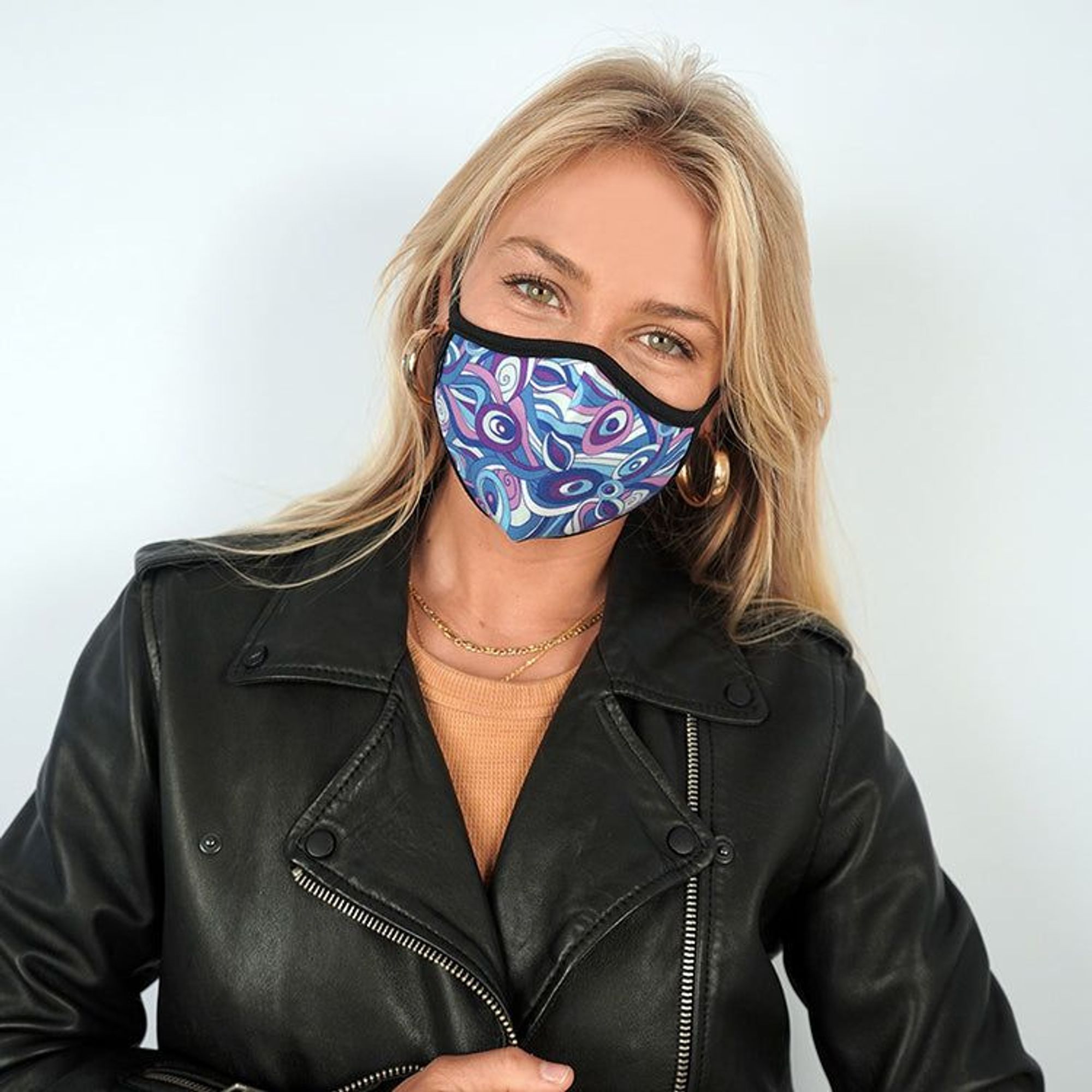 Air Pollution and Respiratory Health
There are many reasons that people wear a mask to protect their lungs. Some suffer from respiratory ailments such as asthma, some have suppressed or recovering immune systems. Regardless, there is a real connection between air pollution and its effects on respiratory health.

According to the United States Environmental Protection Agency (EPA), multiple studies have connected particle pollution exposure to many different health effects, including respiratory infections, asthma development, decreased lung function growth in children, inflammation of the airways and lungs, and even premature mortality in people with chronic lung disease. Additionally, people who have heart or lung disease, older people, children, and those with diabetes are at a higher risk of these health effects.

Furthermore, air pollution's effects on the lungs can extend past respiratory issues, moving into the bloodstream and reaching our cardiovascular system. This can then lead to heart disease, neurological disorders, strokes, and more (World Health Organization). Protecting your lungs and body from these particles is essential.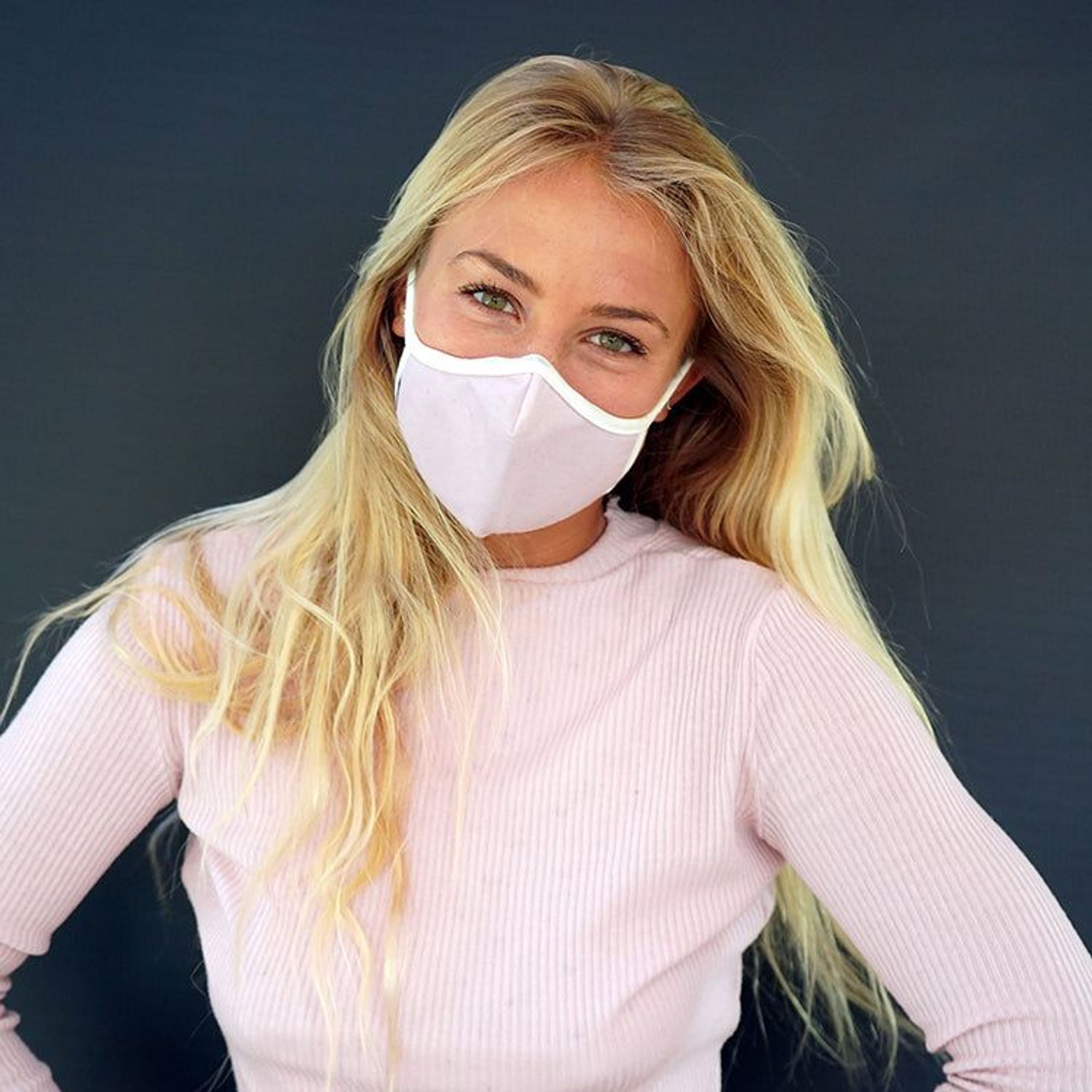 Vogmask & Covid
Covid-19 is an infectious disease that targets the respiratory system. It spread quickly enough to result in a worldwide pandemic in 2020. Today, we are still seeing the effects of covid-19 and its continued infections across the globe. It is important that as this disease changes, we continue to protect ourselves from its negative effects.

For those who are living in areas with high pollution, more evidence is surfacing that shows how covid-19 impacts those communities even more. In particular, long-term exposure to air pollution affects the immune system, which needs to be strong in the event one contracts covid-19 (World Health Organization) or other respiratory diseases.

As a result of covid-19, people have learned the benefit of mask use for protection against the virus. New standards have been developed to adapt to this situation. Masks that meet ASTM F3502 provide source control by reducing exhaled respiratory droplets and aerosols of the mask wearer and provide personal protection for reducing the amount of inhaled microscopic particulate matter by the mask wearer.

Research has found that masks should meet certain criteria in order to effectively block the virus from entering the lungs. Vogmask is an effective option at reducing the risk of covid-19 from entering the lungs. Testing excellently (>95%) in filtering efficiency, Vogmasks are an eco-friendly, reusable option for protecting yourself and your community.

Excellent filtration efficiency measured with .3-micron mass mean diameter particle, the most penetrating particle size
Breathability in safety range
Comfort and style in mask wearing
Suitable material components for durability and safety
Five sizes to fit a wide range of facial shapes and dimensions
Stretchy ear loops and optional head strap accessory
Vogmask forms a good seal around the nose and mouth when worn properly
Vogmask is a reusable mask option to help reduce waste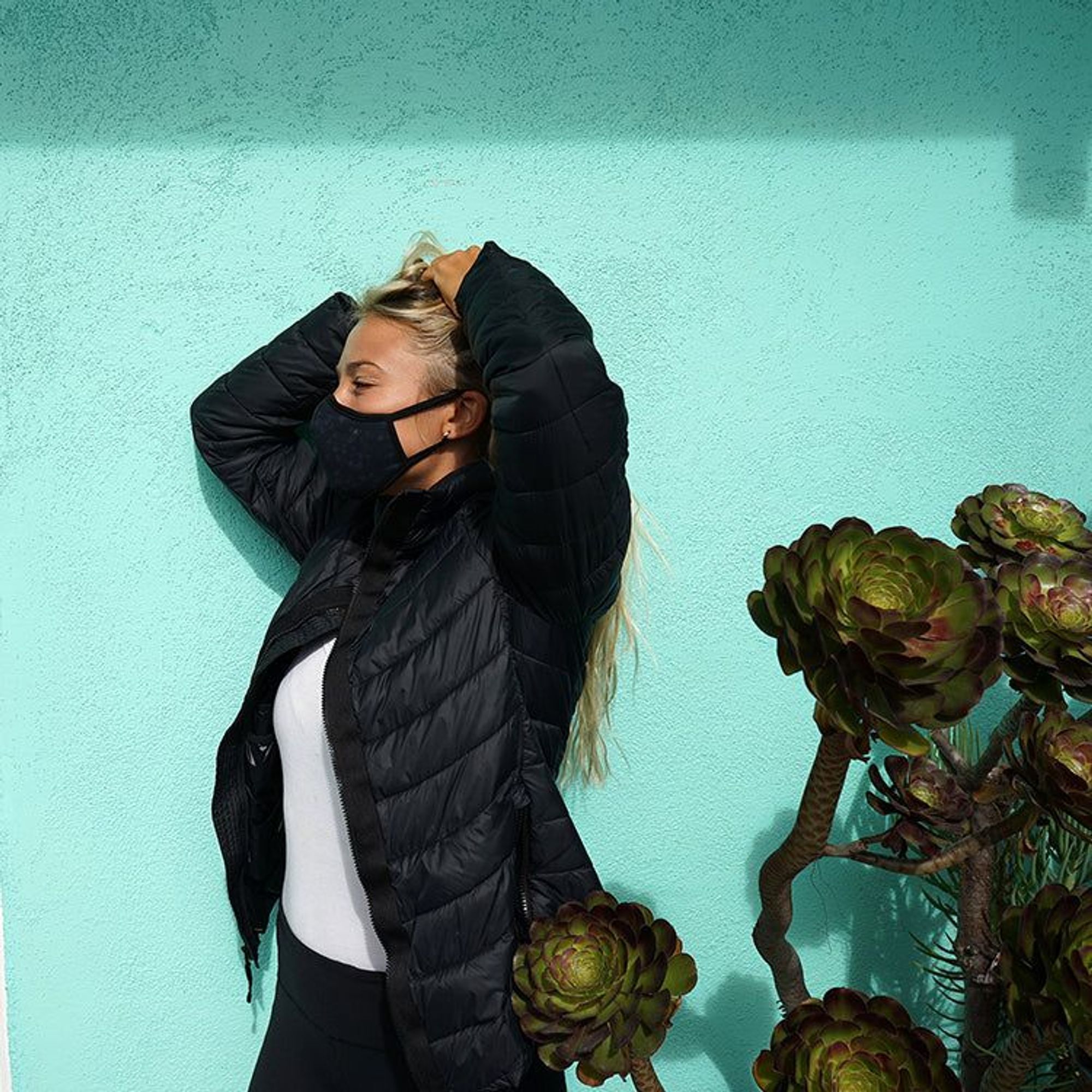 Face Masks for Immunocompromised
Finding the right face mask for immunocompromised people is a vital step in protecting the lungs from harmful microscopic particles and contaminants. The best facemask is one that has a good fit and seal around the nose and mouth, and also efficiently filters microscopic particles from entering the lungs when inhaling.

Vogmask tests over 95% Particle Filtering Efficiency with .3-micron mass mean diameter particles, helping to protect the wearer from harmful particles in the air. Vogmasks are a noninvasive and simple solution to protecting your lungs from contaminated air.

Whether you are immune-compromised, have a genetic condition, asthma, allergies, are post-transplant, have a chronic illness including migraine, odor sensitivity, and other illnesses, masks can help protect you. If you want to know more about Vogmasks capabilities, please visit our technical page to explore our product families, filtering efficiency, testing, and more.